Blended oriental herbal medicines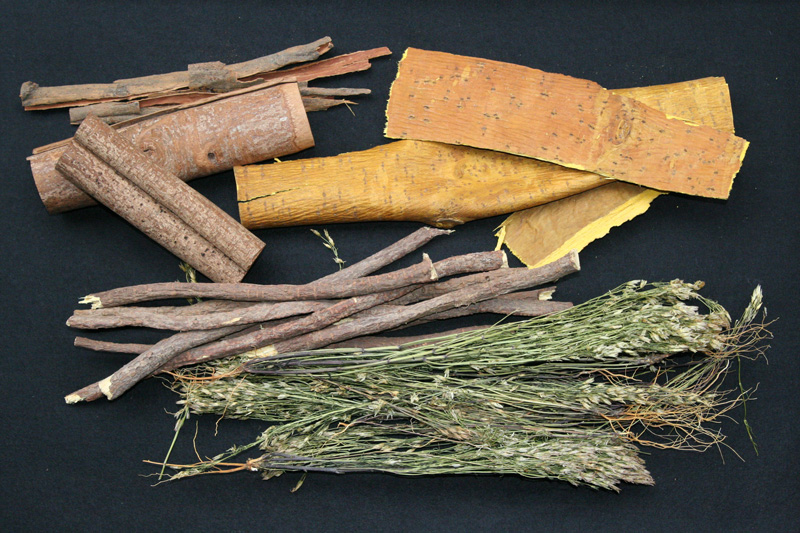 Four herbs are used as materials for Sankogan. The interaction and synergistic effect of the extracts of these herbs improve unpleasant conditions including weak stomach, overeating, loss of appetite, excessive drinking, heavy stomach, stomach or abdominal bloating, heartburn, pressure on the chest, nausea and vomiting.
Combination of traditional wisdom accumulated over 700 years and state-of-the-art technology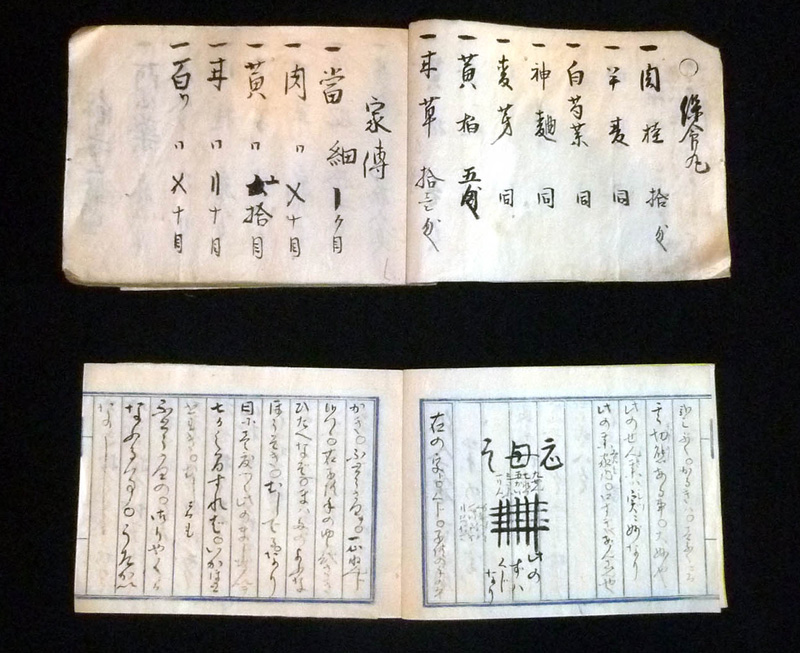 It is believed that Sankogan originated approximately 700 years ago. The book containing the secret formula for the drug, inherited over hundreds of years within the Komeda family, which owns Sankogan, indicates that the materials used and their respective compounding ratios for Sankogan have hardly been changed from the birth of the drug through to the present day. This means that Sankogan was already complete as a drug many centuries ago.
At our production plant, stringent standards are in place for manufacturing and quality control. Operators who have acquired advanced analysis skills use the latest instruments to conduct careful physical and chemical tests (e.g. quantitative tests and disintegration tests) at every stage of production, from the preparation of each herbal material to the completion of the finished product.
Four herbs used as materials for Sankogan
Japanese green gentian (Swertia herb, Swertia japonica)
Category: Bitter stomachic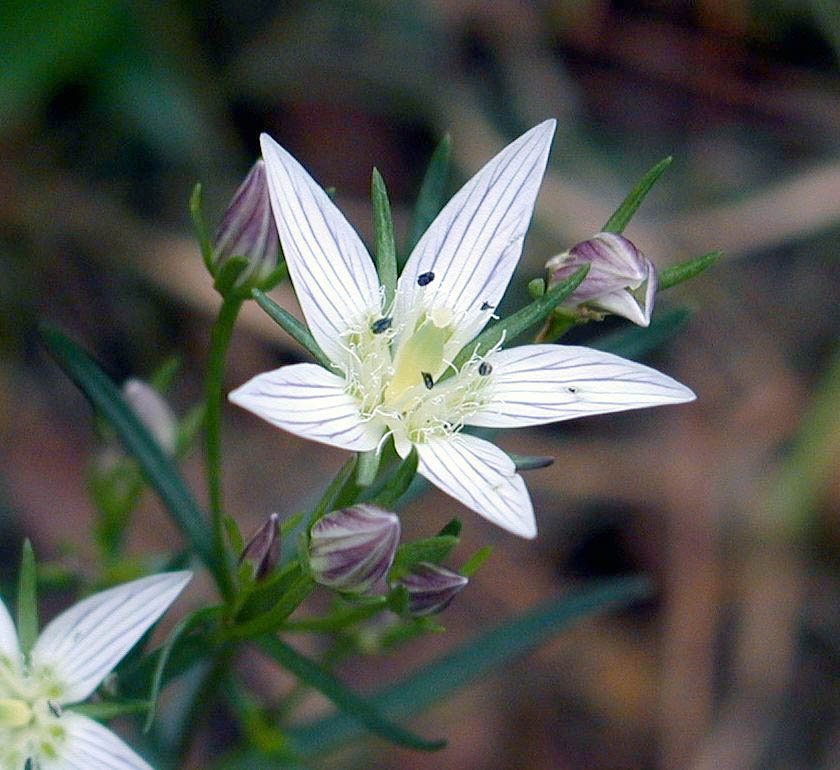 Japanese green gentian belongs to the Gentian family, and is believed to be a herb unique to Japan. Since olden days, it has been used as a folk medicine across Japan.
Japanese green gentian stimulates the secretion of digestive juices including gastric juice, saliva, bile and pancreatic juice, thereby formulating an environment that facilitates the stomach to accept food. The herb also has the function of adjusting the autonomic nerves, thereby relieving the unpleasant conditions of stomach caused by stress, and helping digestion during sleep. It is also known that Japanese green gentian reduces the propagation of Helicobacter pylori, which is thought to be the cause of stomach ulcer and cancer.
While several other domestic digestive drugs contain Japanese green gentian, its content in a daily dose is approximately 0.05 grams at most. In contrast, Sankogan contains 0.9 grams in a daily dose (90 granules). The core of the secret of Sankogan's effect exists in Japanese green gentian.
Bark (Phellodendoron bark)
Category: Bitter stomachic, antidiarrheal
Phellodendoron is made by removing the outside cork layer from the bark of amur cork, a tree of the Rutaceae family.
Berberine, the active ingredient of Phellodendoron bark, has a strong bactericidal/antibacterial effect. While it attacks Staphylococcus aureus, Shigella, Vibrio cholerae, pathogenic E. coli bacteria, etc., it has hardly any adverse effect on lactic acid bacteria and other useful bacteria in human intestines. Other observed effects of Phellodendoron include antidiarrheal action, reduction of blood sugar level and blood pressure, and anti-inflammatory properties.
Cinnamon Bark
Category: Aromatic stomachic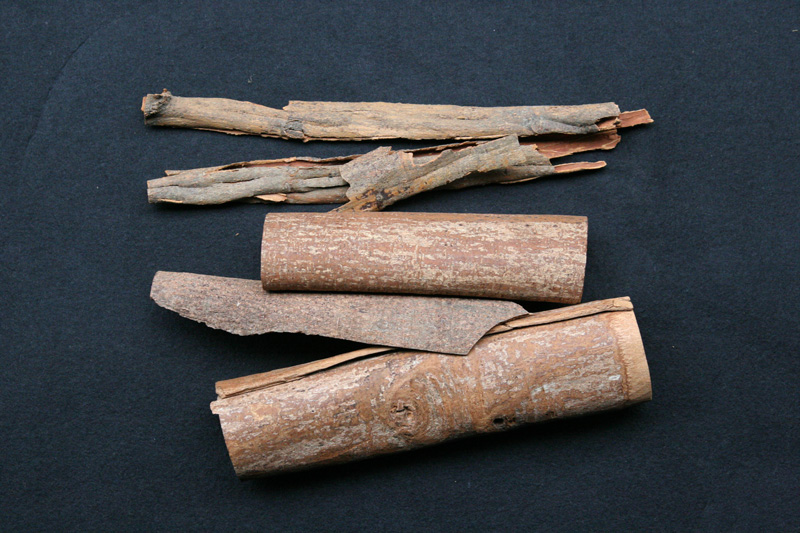 Cinnamon bark is made by drying the bark of Cinnamon Cassia, and is also famous as a cooking spice for its unique flavor. The essential oil that creates its aroma has the function of refreshing the stomach and enhancing bowel movements. It also has other effects including pain relief and also anti-convulsive, sudorific, anti-inflammatory and anti-allergenic properties, peripheral vasodilatation, and support for resistance to Helicobacter pylori. Tannin contained in Cinnamon bark also has antidiarrheal and bactericidal effects.
Licorice (Glycyrrhiza Radix)
Category: Pain relief and anti-convulsive, expectorant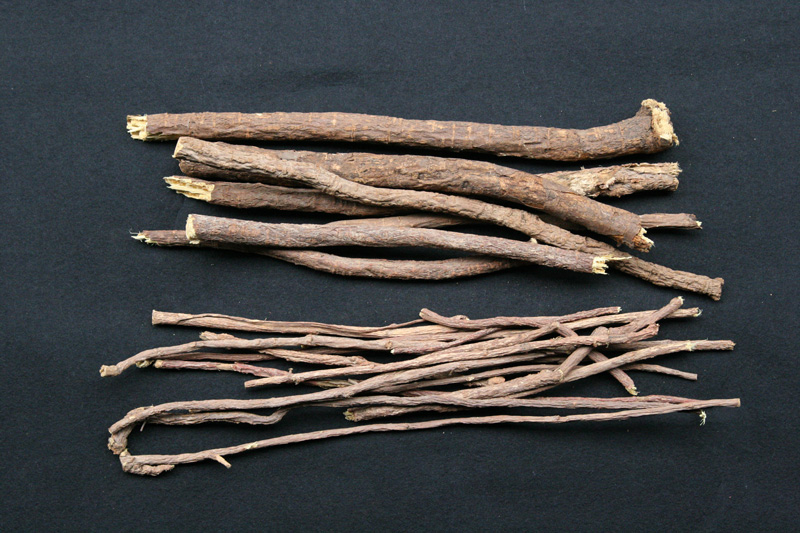 Licorice is made by drying the root of a plant that belongs to the Legume family, which grows naturally in the dry land in Central Asia and northern China. This herb is used in almost 70% of Chinese medicines, and has strong anti-inflammatory effect, as well as other effects including detoxification, resistance to peptic ulcer, anti-aging, and the strengthening of immunity. Chinese traditional medicine has regarded licorice as a highly important drug that "harmonizes all drugs and detoxifies all poisons". Recent studies have revealed that the secret lies in the surfactant effect of licorice.